Elope in the Poconos
Why Elope? There are many good reasons to elope, or just have a very small wedding.
There are no witnesses required for your marriage license in PA - perfect for eloping! But we also accommodate up to 35 guests.
Year round ! Find out about our WINTER S'MORES ELOPEMENTS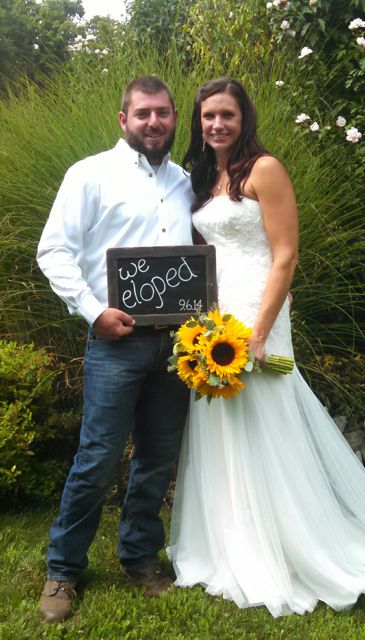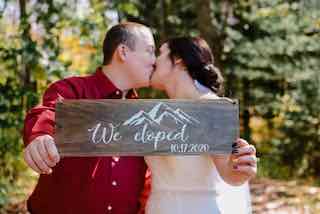 Avoiding Conflict. We all know that family can be complicated, sometimes just too complicated, and eloping is a great way to avoid it. Which is directly connected to the next reason….
Stress. Planning a wedding can be a lot of work. Some couples may have neither the time nor inclination. I have witnessed more than one couple call off their formal wedding and ask to be married quietly in my garden. They simply couldn't take one more minute of family drama!
Expediency. You need to get married quickly, for reasons such as military deployment or other practical issues, like heath insurance. Or you just don't want to wait another minute!
Financial. You might prefer to spend the money on something else, like a down-payment for a house, or a trip. You may not want to go into debt for one big day.
Style. Perhaps you would rather not be the center of attention. There may also be cultural and/or religious differences that you don't know how to navigate. You just want to be your true selves, and don't like to get all dressed up! That's another wonderful thing about eloping – you can do it your own way! Anything from gowns to jeans is fine.
Romance. 'Just the two of you' is very romantic, and, if you choose, there is no reason why you can't have all the glamour as well: the dress, the flowers, the rings – just without the guests! If you've dreamed of a romantic getaway, this is it!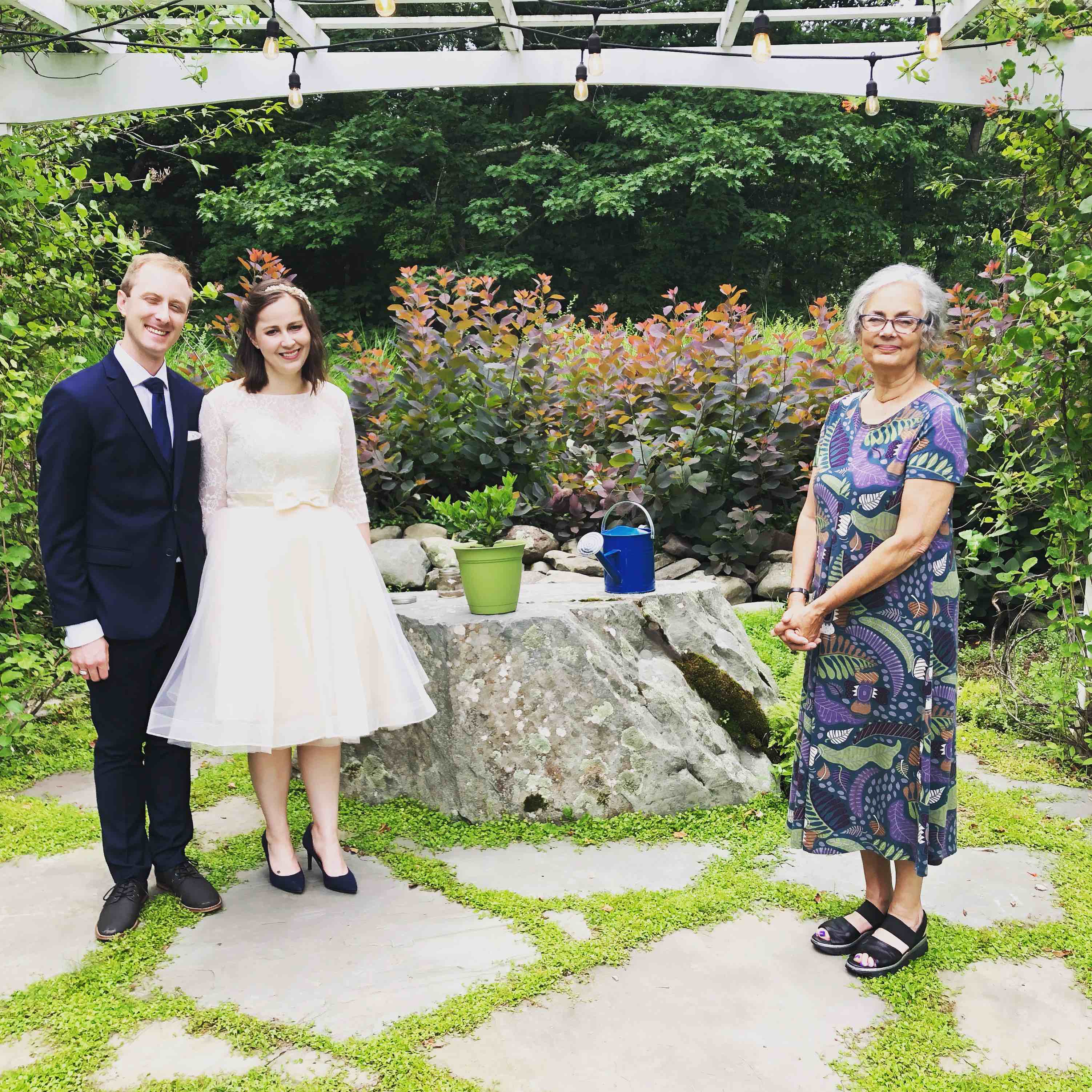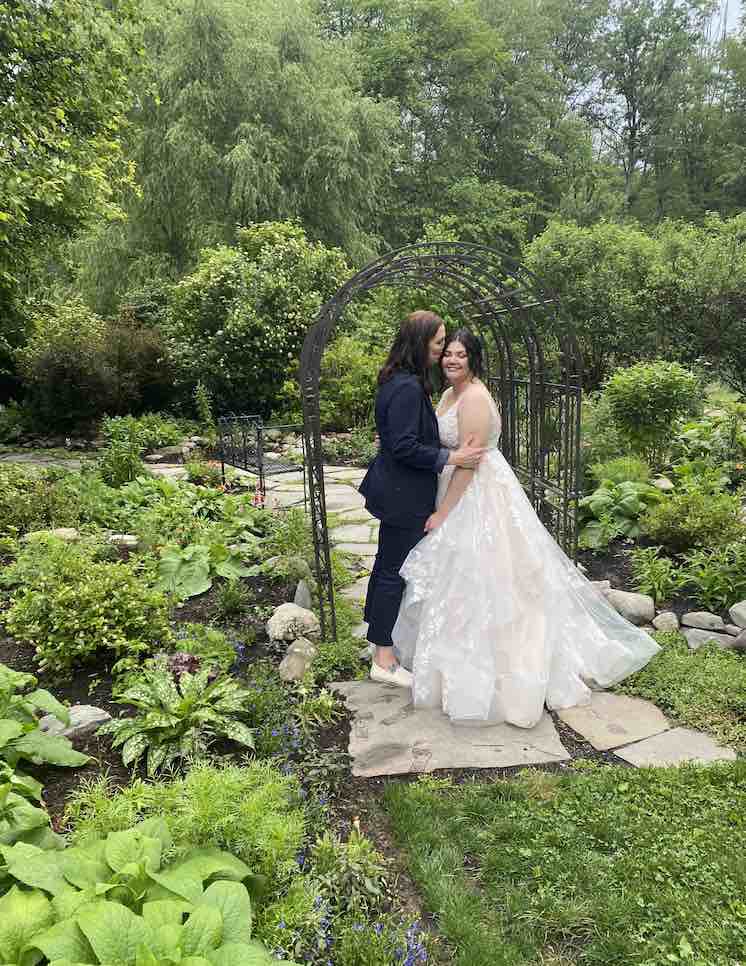 How does it work?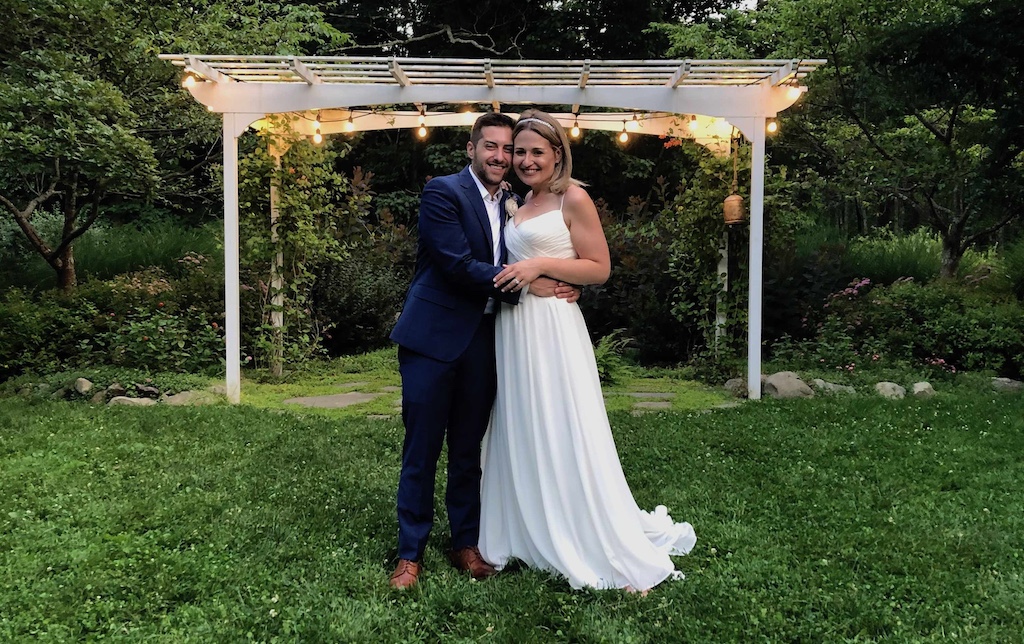 Marriage is controlled by the states, so to get married here at Harmony Gardens you will need a Pennsylvania license.
Go together to any courthouse in PA. There is a three-day waiting period from the time the license is issued, until it can be used. This can be waived by petitioning the court, usually done for cases of military deployment.
A license may be obtained in any county in PA and used in any other county. You have 60 days to use the license (not to be confused with the 3-day wait period).
No witnesses are required in PA. I am completely legal to sign your license. The license has three parts: I give you one portion, I keep one for my records, and the third portion is returned to the courthouse it came from.
#PoconoElopement #ElopeInThePoconos #Elope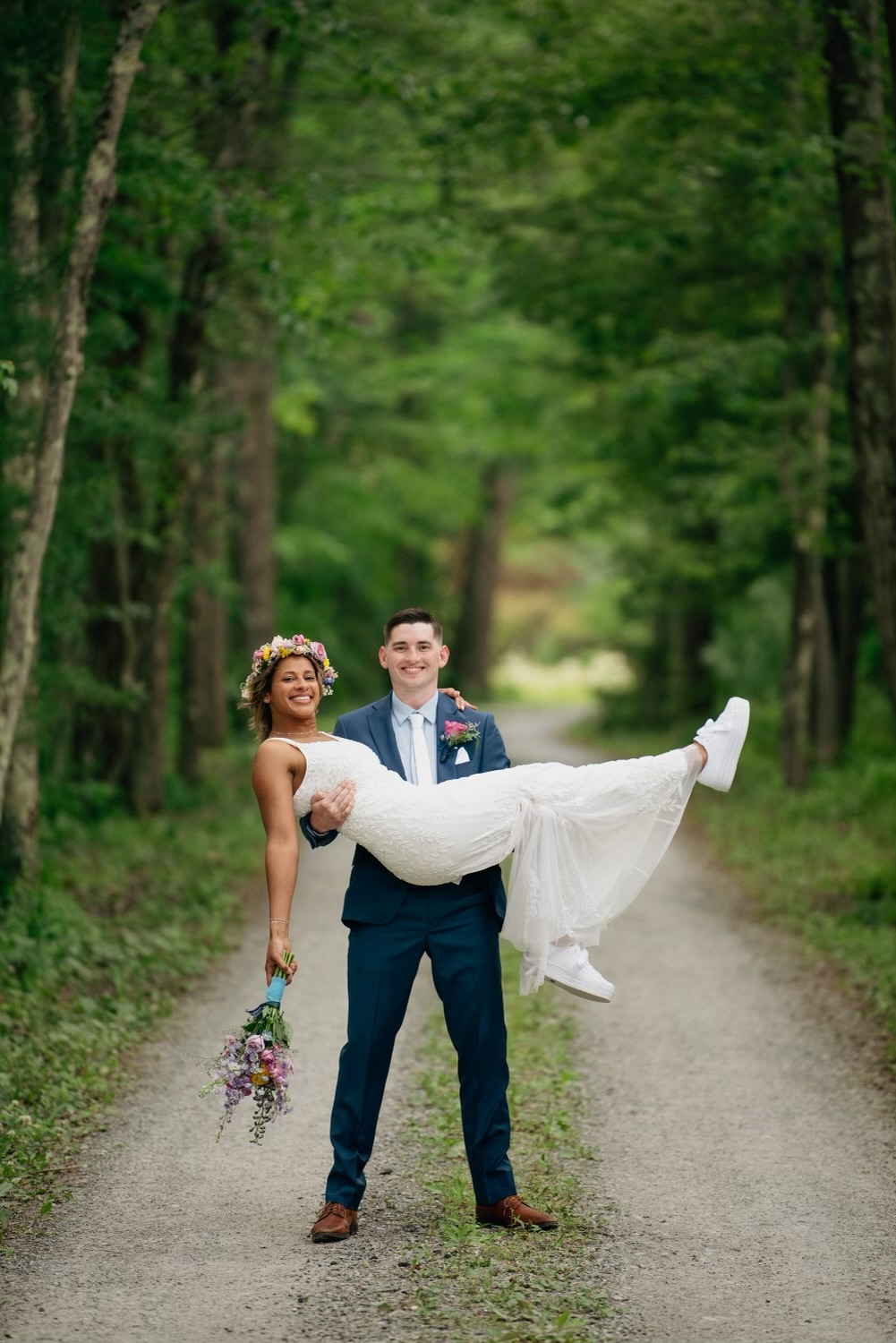 Harmony Gardens was chosen as one of the 15 best places to elope in America!
Contact Lois for a list of accommodations, activities and restaurants in the area.